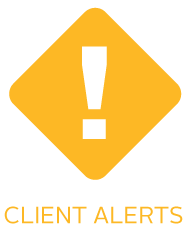 On June 28, 2012, the Third Circuit became the first Federal court of appeals to address the secondary payer rights of Medicare Advantage Organizations (also known as Medicare Part C plans). In In re Avandia Marketing, Sales Practices and Products Liability Litigation, the court held that the Medicare Secondary Payer Act ("MSP") provides Medicare Advantage Organizations ("MAOs") with a private cause action to seek recovery against a primary payer (such as a liability insurer or self-insured defendant in a personal injury matter) in Federal court.
In coming to this conclusion the court relies on i) the broad language of the MSP Act as applied to private causes of action, ii) the policy and purpose behind the Federal Medicare Advantage "(MA") program, and iii) the regulations promulgated by the Centers for Medicare and Medicaid Services ("CMS"). This case marks a departure from federal district court decisions which have denied MAOs (and Medicare-substitute health maintenance organizations) a federal independent right to sue primary payers, and in some cases, indicated that MAOs should seek potential remedies in state court based on a contractual claim and/or conflict preemption principles.
While this case did not reach the issue of whether the defendant/primary payer was liable to the MAO nor did it address the level of disclosure (e.g., specificity of notice to defendants) required by the MAOs to identify a primary payer, the court's decision will alter the framework by which parties settle cases involving Medicare-enrolled beneficiaries. Specifically, as parties engage in settlement negotiations in nationwide litigations, the lien resolution process for participating claimants will likely evolve to include both conditional payments made by CMS as well as a private insurer acting as a provider of a MAO. For those settling parties, however, who have in place for their settlements a proactive process to verify and resolve appropriate healthcare reimbursement claims, the court's decision should not be disruptive.