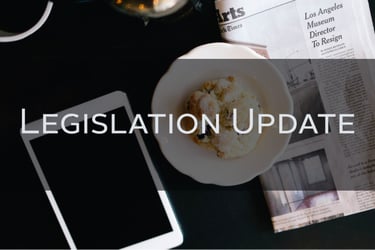 A recent bill introduced in the United States House of Representatives and the United States Senate addresses future medical expense obligations in workers' compensation settlements under the Medicare Secondary Payer Act (the "MSP"). The bill purports to codify the guidance previously provided by the Centers for Medicare & Medicaid Services ("CMS") about Workers' Compensation Medicare Set-Aside Arrangements ("WCMSAs") in the MSP where no such guidance currently exists in the statute itself.
Recently, Senator Rob Portman (OH) and Congressman David Reichert (WA) introduced the 'Medicare Secondary Payer and Workers' Compensation Settlement Agreements Act of 2015.' The substance of the bill addresses how parties' resolving workers' compensation claims should address future medical expenses under the MSP. The bill takes into account much of the administrative guidance provided by CMS to date about WCMSAs, most recently in its WCMSA Reference Guide dated January 5, 2015.

Specifically, the bill provides the following:
Certain rules to enable a workers' compensation law or plan (but not a Medicare enrolled beneficiary) to extinguish its MSP reimbursement exposure (e.g., where the gross settlement value of the workers' compensation claim does not exceed $25,000 or when future medicals will be left open under the terms of the workers' compensation agreement);
Establishing a 'Qualified Medicare Set-Aside' as a means to fully satisfy future medical obligations under the MSP;
A formal process for the approval of the Qualified Medicare Set-Aside; and
The ability to prepay the WCMSA amount directly to CMS.

Bottom Line:

This bill is very similar in substance to bills introduced in prior sessions of Congress, but which did not make it out of certain committees. Since it clarifies the WCMSA obligation which, historically, has confused many, it is worth your review and consideration, even if not yet a law. Click here to review the full text of the bill.

GRG continues to track relevant cases, legislative changes, and agency guidance to ensure compliance for you and your clients. We continue to stress the importance of utilizing a formalized approach in addressing Medicare reimbursement issues on every single claim, as that process will, in and of itself, ensure compliance.


If you have any questions about this case or any other Medicare Secondary Payer issues, please call us at 888-556-7526.