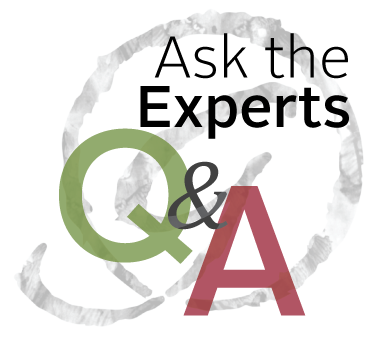 Q: Does ERISA Plan's lien for medicals extend to two party settlement (Underinsured motorist claim) as opposed to third party claim?
A: As with many ERISA matters, Courts will first look to the language of the policy in determining how to interpret the individual plan's reimbursement language. As with any issue dealing with subrogation/reimbursement, it is always important to have the actual policy on hand as the exact language of any policy can have varying consequences. Under this analysis, courts have refused to allow health insurers to be reimbursed from settlement funds provided by an insured's own UM/UIM policy where the language of the health insurance policy states that the insurer has a right to recover "damages from a responsible third party." See Employers Health Ins. v. Gen. Casualty Co., 161 Wis. 2d 937, 946-47 (1991). Here the court reasoned that the use of terms "responsible" and "damages" imply the underlying tortfeasor and does not include other sources of insurance.
However, the majority of policies now include much more selective language that will not defeat an insurer from recovering against UM/UIM settlements. Without qualifying words such as "damages" and "responsible," courts are more likely to imply a plain language approach when interpreting "third party." Accordingly, the majority of courts have found that private health insurers do have the right to assert an equitable lean or constructive trust against a UM/UIM settlement where general third party language is used or where the insurer specifically states a right to recover from an insured's UM/UIM policy. See Bill Gray Enters. v. Gourley, 248 F.3d 206 (3d Cir. 2001); BlueCross BlueShield v. Carillo, 372 F. Supp. 2d 628 (N.D. Ga. 2005), aff'd by Popowski v. Parrott, 461 F.3d 1367 (11th Cir.) (holding a subrogation clause that specifically listed a subrogation/reimbursement right against an insured's own UM/UIM coverage to be valid); Wendy's Int'l v. Karsko, 94 F.3d 1010 (6th Cir. 1996) (holding that although the insurers subrogation clause applied to the insured's own UM/UIM policies, the insurer had no right of subrogation against the UM/UIM insurer directly where the UM/UIM insurer had already fulfilled its obligation by compensating the insured); Cutting v. Jerome Foods, Inc., 820 F. Supp. 1146 (W.D. Wis. 1991), aff'd 993 F.2d 1293 (7th Cir. 1993).
Michael Russell - Lien Resolution Counsel